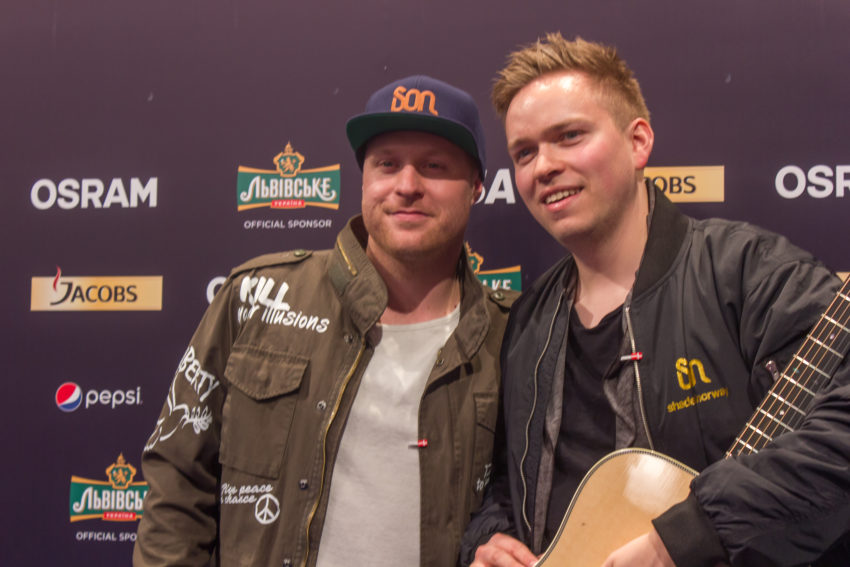 Can you predict the winner based on the order in which the countries are voting? We have the full list for the 2018 Grand Final for you here. The list of spokespeople include a number of familiar Eurovision names.
Since 2010, the voting order has been determined by an elaborate mathematical algorithm to make the voting sequence as exciting as possible. As the televote is not yet know when the order is set, the results from the national juries was used to determine the order, and combined with voting patterns from previous years.
This year, the voting order was determined several weeks ago. It is presently unknown how this order was decided.
| | | |
| --- | --- | --- |
| 1 | Ukraine | Nataliia Zhyzhchenko (Onuka) |
| 2 | Azerbaijan | Tural Asadov |
| 3 | Belarus | NAVIBAND (Eurovision 2017) |
| 4 | San Marino | John Kennedy O'Connor |
| 5 | Netherlands | OG3NE (Eurovision 2017) |
| 6 | FYR Macedonia | Jana Burceska (Eurovision 2017) |
| 7 | Malta | Lara Azzopardi |
| 8 | Georgia | Tako Gachechiladze (Eurovision 2017) |
| 9 | Spain | Nieves Alvarez |
| 10 | Austria | Kati Bellowitsch |
| 11 | Denmark | Ulla Essendrop |
| 12 | United Kingdom | Mel Giedroyc |
| 13 | Sweden | Felix Sandman |
| 14 | Latvia | Dagmāra Legante |
| 15 | Albania | Andri Xhahu |
| 16 | Croatia | Uršula Tolj |
| 17 | Ireland | Nicky Byrne (Eurovision 2016) |
| 18 | Romania | Sonia Argint-Ionescu |
| 19 | Czech Republic | Radka Rosická |
| 20 | Iceland | Edda Sif Pálsdóttir |
| 21 | Moldova | Julieta Ardovan |
| 22 | Belgium | Danira Boukhriss Terkessidis |
| 23 | Norway | Aleksander Walmann & JOWST (Eurovision 2017) |
| 24 | France | Élodie Gossuin |
| 25 | Italy | Giulia Valentina Palermo |
| 26 | Australia | Ricardo Goncalves |
| 27 | Estonia | Ott Evestus |
| 28 | Serbia | Dragana Kosjerina |
| 29 | Cyprus | Hovig (ESC 2017) |
| 30 | Armenia | Arsen Grigoryan |
| 31 | Bulgaria | Joanna Dragneva (Eurovision 2008) |
| 32 | Greece | Olyna (Olympia) Xenopoulou |
| 33 | Hungary | Bence Forró |
| 34 | Montenegro | Natasa Sotra |
| 35 | Germany | Barbara Schöneberger |
| 36 | Finland | Anna Abreu |
| 37 | Russia | Alsou (Eurovision 2000, hostess 2009) |
| 38 | Switzerland | Leticia Carvalho |
| 39 | Israel | Lucy Ayoub |
| 40 | Poland | Marcelina Zawadzka |
| 41 | Lithuania | Eglė Daugėlaitė |
| 42 | Slovenia | Maya "Amaya" Keuc (Eurovision 2011) |
| 43 | Portugal | Pedro Ricardo Pacheco Fernandes |