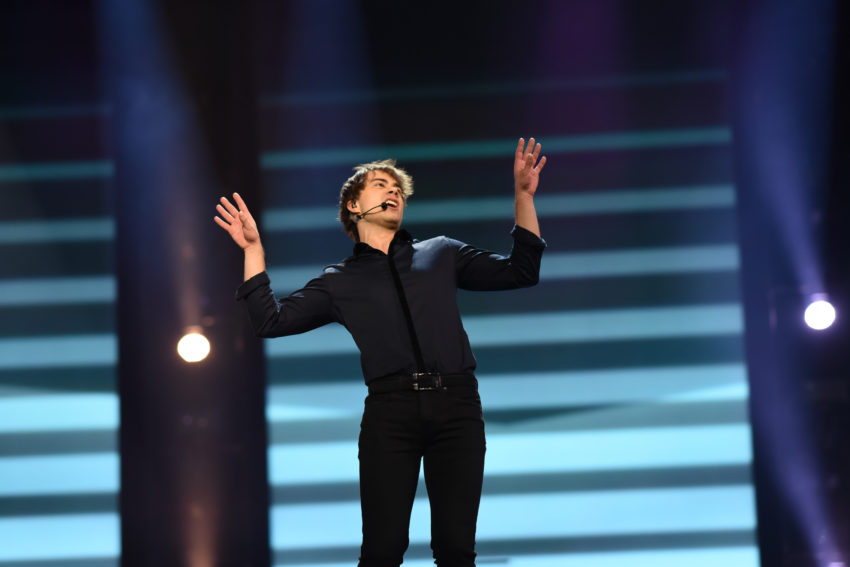 Azerbaijan kicks off first semi-final while Norway's Alexander Rybak will open the ball in the second semi-final. The running order for the two semi-finals on the 8th and 10th of May have now been revealed.
If everything goes according to plan, 19 countries will compete in the first semi-final on Tuesday the 8th of May. Another 18 countries have been allocated to the second semi-final where they will battle it out two days later, Thursday the 10th of May. From each semi-final, 10 countries will qualify for the grand final Saturday the 12th. In the final they will be joined by host country Portugal, and the 5 countries automatically qualified for the final; Germany, France, Spain, United Kingdom and Italy.
Semi-final 1
Azerbaijan
Iceland
Albania
Belgium
Czech Republic
Lithuania
Israel
Belarus
Estonia
Bulgaria
FYR Macedonia
Croatia
Austria
Greece
Finland
Armenia
Switzerland
Ireland
Cyprus
Semi-final 2
Norway
Romania
Serbia
San Marino
Denmark
Russia
Moldova
The Netherlands
Australia
Georgia
Poland
Malta
Hungary
Latvia
Sweden
Montenegro
Slovenia
Ukraine
When Alexander Rybak performs as first in the second semi-final, he is act no 1500 performing in the history of the Eurovision Song Contest.
Grand Final
The running order for the final will be decided in the night after the second semi-final. At the press conference after each of the semi-finals, the qualifiers will be drawn into either first or second half of the final.
It has previously been decided that host country Portugal will perform as 8th in the final.