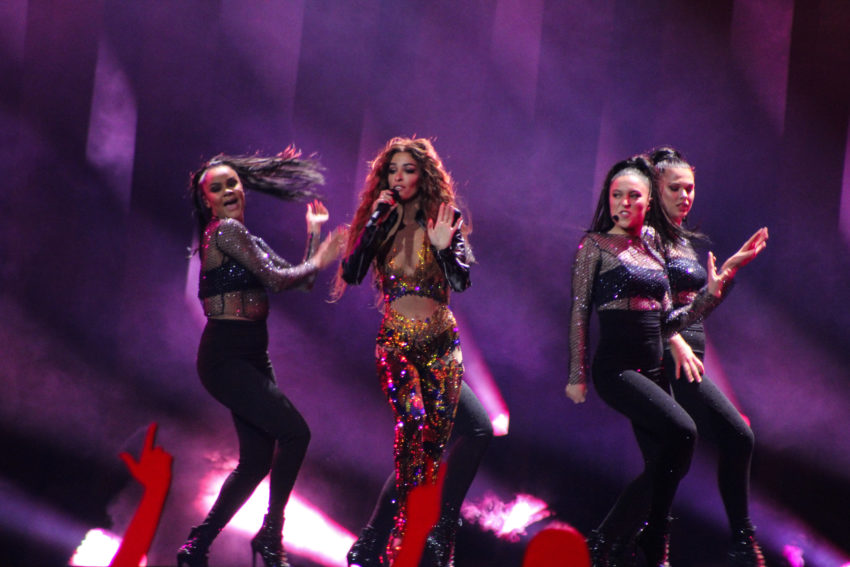 The biggest favourites survived. With a strong semi-final, it was however obvious that we tonight would see some good songs leave the competition. 
Last night, the jury cast half the votes – and tonight those were combined with the public voting coming in during the televised first semi-final. After the jury final, Israel dropped down as bookmaker favourite as Cyprus' Elini took over that crown. During tonight's semi-final, Israel dropped one more place in the odds to win as Norway, who are in the second semi-final, pushed it down.
As in previous years, no actual points were announced during the semi-final. We only got the announcement of the ten qualifiers, and as those came in random order, we don't know who just made it to the final, and who we can consider favourites to win the final on Saturday.
The ten qualifiers who we can congratulate with their place in the final are:
Austria
Estonia
Cyprus
Lithuania
Israel
Czech Republic
Bulgaria
Albania
Finland
Ireland