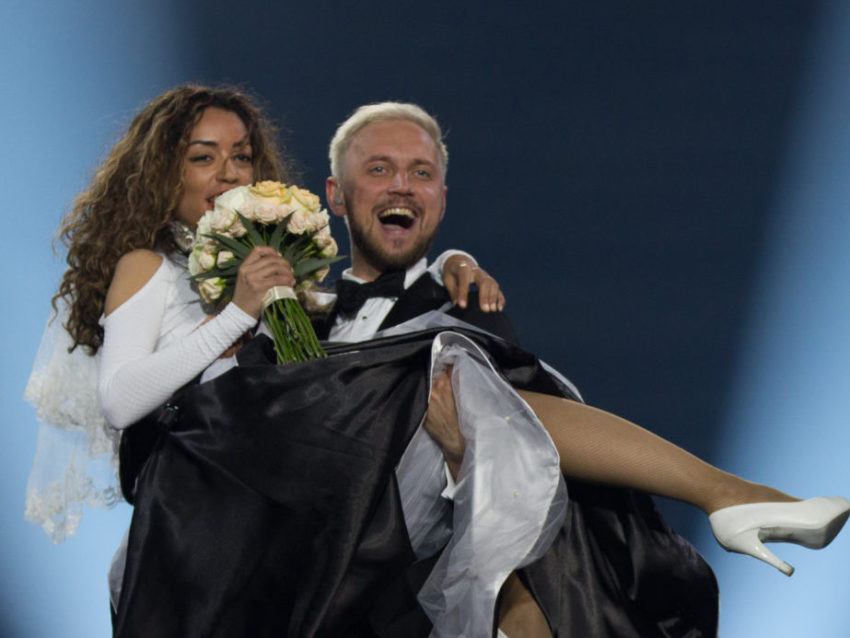 The overall views of the grand final performances from the 2017 Eurovision Song Contest on YouTube represents a decrease of 49% in comparison to the 2016 edition and 51% compared to 2015. This major decrease raises two possibilities: is Eurovision losing its popularity or was this year's competition just not good enough?
A total of 45 million views to this year's finalists on the official Eurovision YouTube channel. A number hard to relate to, but compared to the previous two years, it is a decrease on 49% and 51%.
It had already been announced by the European Broadcasting Union (EBU) that the viewing figures for 2017 had decreased from 204 million viewers in 2016 to a total of 182,000,000. This decrease was easily explained by Russia's withdrawal of the competition which can also justify the fact that the online streaming grew up to six million hits on the official channel.
Nonetheless, this good online presence didn't last long. Two months after this year's competition, the views of the Grand Final performances in YouTube have already stalled. Last week we saw that SunStroke Project's Hey Mama performance overtook Salvador Sobral's and became the most watched performance from the final of the 2017 Eurovision Song Contest.
This accounts for a simple figure of almost nine million views, a very small number compared to last year's most watched performance on the platform which has over 20 million views. The title belongs to Russias entry You Are The Only One. If we talk about the winners, Salvador Sobral's numbers struggle to match Jamala's even if duplicated.
On the bright side for this year's winner, according to Google Trends, "Salvador Sobral" beat last year's winner "Jamala" in terms of trends.
Obviously, this trend and comparisons are not extremely fair for this year's competitors as they've been online for solely two months but we ask you: Will that change much after one or two years? Let's take a look and compare the YouTube views of the last three Eurovision Song Contests – 2015, 2016 and 2017.
It's obvious that we are facing a negative trend. As explained before, we saw a decrease of 49% compared to last year. In fact, the cumulative views of 2016's top 3 is enough to match 2017's overall, but if you look closer, there was a decrease of just 4% when comparing 2015 and 2016 that can keep on decreasing throughout the time. This makes us scrap the possibility that Eurovision may be losing its popularity and makes us jump into another: Was 2017 just not good enough?
It's possible. It will never be unanimous as it is quite subjective, but the viewers speak and deliver their opinions and it's quite consensual that 2017 wasn't able to match the two previous shows.
Note: The numbers in this article is based only on the videos from the final of the 2017 Eurovision Song Contest. We haven't looked at the views from the two semi-finals, nor the rehearsal videos which the official channel this year published straight from the camera feed.
This reflection article is based on the author's own personal experience. Views expressed belongs to him or her, and are to be seen as unrelated to EuroVisionary.com.