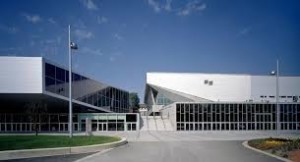 Day 4 of this year's Eurovision and it is time for Israel, Latvia, Azerbaijan and Iceland to take to the stage for their first stage rehearsal. Reporting live from the press centre in Austria's Wiener Stadthalle, Eurovisionary will be updating this article with information as each country completes their rehearsal.
Israel
Nadav Guedj
Golden Boy
Nadav was born in Paris but grew up in Israel. The high school student has just won The Rising Star, a popular Israeli talent show, and this is how he got the ticket to Vienna. The beginning of his song would make you believe that this a ballad as the 16 year old (yet another very young participant this year) addresses his mother complaining how someone has broken his heart 'again'. However the song soon changes into hip-hop combined with more traditional Mediterranean sounds and Nadav starts singing about how he wants to forget and have fun flirting on the dance floor. The fact that his heartbreak only lasts for about one tenth of the song at the beginning may be pointing to the fact that Nadav is just looking for an excuse to have fun with the ladies before he shows them Tel Aviv (his words, not mine).
Israel's first stage rehearsal
Israel starts with Nadav in his black suit and eye-catching (slightly weird) golden bulky trainer shoes – these are difficult to explain but think of a set of golden wings coming out of their top. The slow part of the introduction is sublit and we see the young singer silhouetted against a dark blue background. When we get into the up-tempo main part of the song, there is a bright white light coming from the back of the stage as Nadav is joined on stage by three dancers and we can now see two backing singers as well, all male. The dancers are doing a great job, not so much in terms of synchronicity but mostly in terms of enthusiasm and ability. Nadav is a bit slower than them on occasion but manages to keep up well and he has got rhythm, which helps. Nadav's singing is good even though he sounds slightly out of breath here and there and relies on the backing singers to deliver the tune. The backing singers, who have been dancing behind their microphones so far, join the dancers and, together with Nadav carry on the choreography as the stage is flashing in reds and whites intermittently with the norm yellow lighting and the geometric patterns in gold displayed in the background. When Nadav gets into the 'ok, we got to go, three minutes, bye bye' the dancers nod in agreement before they all turn back, look up at an overhead camera, there is a click and then we see a polaroid photo of them appearing on screen. The performance improves as the session progresses. A bit early for such statements but I think that Israel could be a contender. The song gets spontaneous, warm applause in the press centre.
Latvia
Aminata
Love Injected
Aminata is of mixed African and Russian descent and she considers her heritage to have influenced her singing style. The talented nineteen year old is indeed gifted with a very characteristic singing voice. Her song, due to some quite abstract lyrics, is a bit difficult to decipher but it is safe to say that it is about strong emotions and sensations caused by being in love. 'Your love revives my soul and I know you'll choose it whole overall' are some typical lyrics taken from the chorus of the Latvian song.
Latvia's first stage rehearsal
From the very beginning, we know we're in for a very stylish presentation with this one. Aminata is wearing a long strapless dress, tight at the top, then bulging out at the height of the thighs into a very wide skirt that is spread over the stage floor (the shape of the dress is apparently described as the 'mermaid' style); her long hair fall on her shoulders and she is also wearing a black bead head dress on her forehead. There are some very effective thin red beams behind the singer giving the impression that are being radiated from her. The stage is predominantly red with accents of white here and there and in accordance to changes in the song. White spotlights are used to excellent effect. There is a very beautiful overhead shot of Aminata standing in a little pool of gleaming white stardust. Her vocal performance is consistently good to the extent that one takes it for granted. The presentation closes by Aminata being lit by the bright white spotlights. A very sleek and atmospheric presentation from Latvia. It gets applause in the press centre.
Azerbaijan
Elnur Huseynov
Hour Of The Wolf
With Turkey not having participated for three years, the Azerbaijani entries are a bit of a substitute for Eurovision fans. The Azerbaijani entrant, Elnur Huseynov, recently won this year's Turkish version of talent show (you guessed it) The Voice. In typical Eurovision 2015 tradition, the Azerbaijani song is about (you guessed it once more) fighting. The lyrics are again a bit abstract but this time fighting appears to be about trying to get through the night while being in emotional pain while sensing that something inauspicious is looming at dawn. This is a sophisticated song with quite a following in this year's contest.
Azerbaijan's first stage rehearsal
The initial camera frame consists of a close up shot of Elnur's face in silhouette before it gets lit and the image of a large lunar eclipse can be seen in the background. As the frame widens we can see more background details such as the dark night sky and silhouetted tree tops. Elnur is wearing a casual long black jacket with matching trousers and white trainers. As the camera frame widens more, we get a bit of a surprise – a topless male dancer is carrying out a free-style dance routine at Elnur's feet. The dancer's moves are probably making a reference to the song's lyrics and are emulating the moves of a wolf. Elnur's vocal performance is not bad but his face looks a bit strained as he hits the high notes of the song. Later on, a female dancer joins in and the routine of the two dancers proves the main feature of the Azerbaijani presentation. The stage is kept predominantly blue with red used effectively following musical changes in the song. There is also dry ice used. The lunar eclipse later turns into a red full moon which turns white just in time for the finale and then changes into a flying dove. The final shot is of Elnur between the two dancers who are now standing on either side of him. It is met with a mixed reaction in the press centre but there is applause as the rehearsal session progresses.
Iceland
Maria Olafs
Unbroken
Maria from Iceland comes to Vienna with quite a lot of stage experience for her age. She played in various musical productions, including the role of, not her namesake Maria, but that of Louisa von Trapp in the Sound of Music. Unbroken was written especially for this year's Icelandic national final and Maria's vocal range was deemed just right for the song by the writing team. Maria's lively performance resulted in a surprise win in the Icelandic selection. In a few moments, we will have the chance to see what her performance for Eurovision proper will be like.
Iceland's first stage rehearsal
Maria is probably channeling Emmelie de Forest with her styling for the presentation of the Icelandic entry. She looks like a cute barefoot princess in her pink dress, which consists of a bodice with crystals sewn on and a fluffy muslin tutu skirt. The young singer then turns her back to the camera and starts walking across the stage following yellow footsteps in between yellow 'cracks' on an otherwise dark floor. She looks confident and her vocal performance becomes more solid as the rehearsal runs progress. The theme of the Icelandic presentation is the night sky; blue to start with, this being Iceland we are later treated to an impression of green Northern lights projected in the background and, later on, a glorious dawn in pinks and oranges while moving stars are leaving traces behind them as they travel in the sky. The two female dancers from the Icelandic final have been dropped. Instead, there is a group of backing singers dressed in black but they do not feature much in the presentation; hera Björk (Iceland 2010) will be joining the team of backing singers but was unable to attend today (you can read more about it here). Maria moves to the music following a well worked sequence; at some point she sits on the stage floor (Emmelie again?) then stands up again as an impression of stardust falls in front of the camera. The presentation has 'cute' written all over it but, even though there is a core theme, all these changing colours on stage leave me with the impression that it is perhaps lacking visual continuity (right, I'm getting too deep now, I probably need some fresh air – today's break could not have come at a better time).
Stay tuned. In a few minutes, Eurovisionary will be back reporting on the remaining semi final countries yet to rehearse for the first time on stage in Vienna!