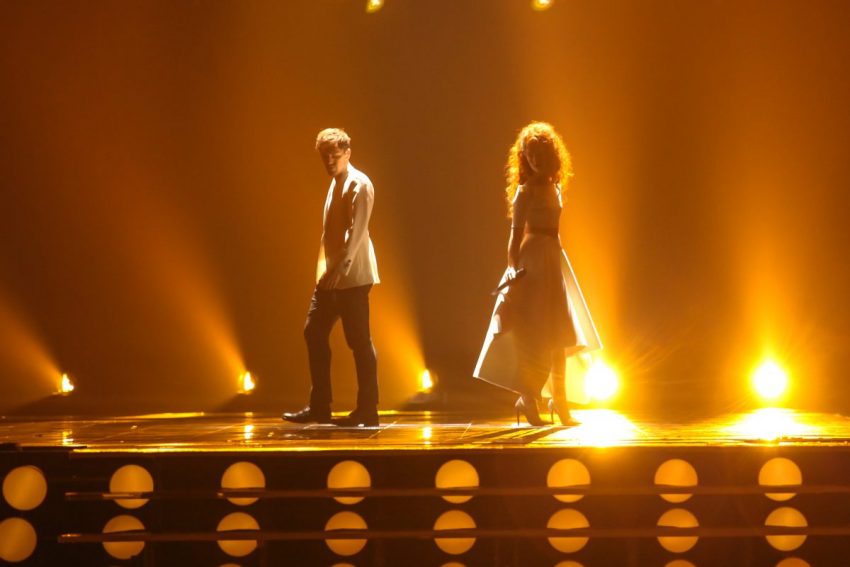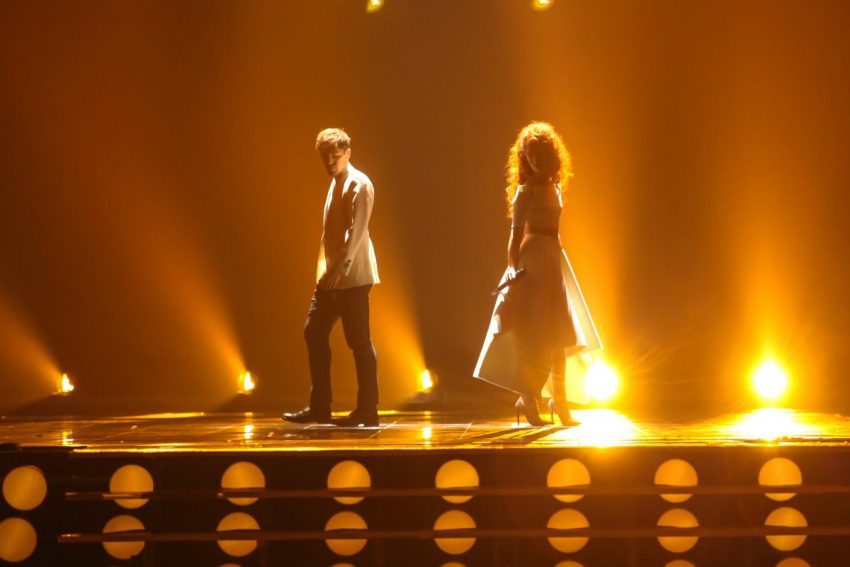 Norway  will be performing 6th in the upcoming Second Semi Final this Thursday. The country is represented by Mørland & Debrah Scarlett with the song A Monster Like Me. Are there any changes since the country's first rehearsal? What is the impression left by the song amongst the other entries in the running order? We try to answer your questions reporting live from inside the hall of Wiener Stadthalle.
I am always looking forward to the performances of the Norwegian entry this year and it is the first time today that I sneak downstairs into the hall to see the second run of the song. The vocals of both singers are good. There is a tiny little moment where the duo are not perfectly synchronized as they turn to face the camera during the first run but it is evident that they otherwise know their routine and move around the stage very confidently by now. Norway are given some extra minutes of rehearsal time as technical problems are cited. This is a very distinctive song that would stand out anywhere inside the running order; being the first song after a commercial break (if I am not mistaken) will not be ideal but Norway is a good choice for keeping interest going after it. The song gets enthusiastic applause both inside the hall and in the press centre. I would be surprised (and terribly sad) if Norway did not make it to the final.
You can read a report on Norway's first rehearsal here.
Norway has qualified six out of the eight times it has been in the semi finals.
Our video from Norway's second rehearsal can be seen below.