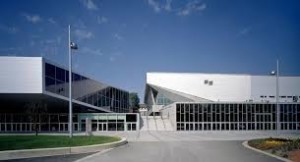 Day 2 of this year's Eurovision and it is time for Serbia, Hungary, Belarus and Russia to take to the stage for their first stage rehearsal. Reporting live from the press centre in Austria's Wiener Stadthalle, Eurovisionary will be updating this article with information as each country completes their rehearsal.
Serbia
Bojana Stamenov
Beauty Never Lies
 
Just like many songs emulate the style of last year's runners up, the Netherlands, some others follow the example of last year's winner, Conchita Wurst. Such is the example of this year's Serbian entry in the sense that the message of Beauty Never Lies is all about perseverance against adversity, accepting and loving who you really are and inclusivity. Bojana Stamenov is yet another artist in this year's Eurovision who has previously entered a talent show. In Bojana's case, it was Serbia's Got Talent in which the 28 year old singer managed to finish fourth back in 2012. Waiting for Bojana to get to the stage, one wonders what the Serbian presentation will be like, but it is safe to assume that the signature head scarf around her bun will be there.
Serbia's first rehearsal
There is a big gasp for breath in the press centre when Bojana appears on the monitor. This is due to her look as the singer is wearing a huge white and silvery frock in a Grecian style complete with a sparkly cape – the headscarf is not there any more, instead Bojana is sporting a cute silvery tiara and one thing is for sure: she will not go unnoticed.  It is fair to say that Serbia uses the presentational options provided by the metal rods, the main characteristic of this year's stage design, to full effect. These start lit in white and light purple with the stage sub-lit but for white spotlights on Bojana. The singer is soon joined by four dancers, two men and two women, wearing white masks and long, buttoned up white coats and waving large white flags (everything about the Serbian performance is large as you may have gathered). At some point, the dancers break into sign language interpreting the lyrics of the song. Bojana is giving a strong vocal performance and then, … bang, the dancers discard their masks and white coats to reveal multi-coloured outfits underneath. Their dancing style changes as well to convey, how shall I put it, some of the more outgoing, extravagant (and fun) Eurovision fans you get to see on a typical night at Euroclub. This is complemented by the lighting as, at this point, the metal rods are flashing brightly. When the realization of what this change is all about comes, there are chuckles in the press centre. The first half of the song looks classier; the second, more extravagant part is a bit riskier as a choice and will probably polarize voters but manages to convey the true spirit of the song which is all about inclusiveness and acceptance and people breaking their facades to reveal their true selves. The song finishes with Bojana nailing the final big note time after time. I am not sure how well it is going to do but Serbia might provide one of the iconic moments of this year's Eurovision. The song gets the first, full-blown applause in the press centre this year.
Hungary
Boggie
Wars For Nothing
 
Hungary's song also has a strong message. Wars For Nothing asks us to consider all the pain and loss that wars and persecution cause around the world; its understated, melancholic music lets the meaning of the lyrics shine through. Boggie, real name Boglárka Csemer, shot to fame back in 2014 when the video for her song Nouveau Parfum (New Perfume), showing the young singer's face being digitally retouched progressively was seen by millions of people around the world. Boggie gave a very elegant performance during the Hungarian national final and it is interesting to see how that performance has been adapted for the Eurovision stage proper.
Hungary's first stage rehearsal
Boggie appears alone on stage, which is sub-lit and predominantly black with white details in the form of stars in the background and constellation formations on the stage floor. The singer is looking really elegant in her dark maroon long dress and her voice sounds calm and confident. Boggie is soon joined by four backing singers, two women and two men, who slowly move around on stage. The whole presentation looks truly classy. There are beautiful graphics: a black and white revolving planet earth in the background and, reflecting the song's lyrics, impressions of metal guns that conglomerate to form a tree that gets bushier and bushier until it turns into a proper green tree as the whole background turns from black into a beautiful green scenery. At closer inspection in subsequent runs, the greenery initially starts as a circle under the singers' feet, into which there is a blue revolving planet earth, before it spreads to the rest of the stage. Vocally, the Hungarian artists are strong. If Serbia is providing an iconic moment, then Hungary is definitely providing a beautiful moment in this year's Eurovision. The song gets applause in the press centre, though not as consistent as the one for Serbia.
Belarus
Uzari&Maimuna
Time
After the Hungarian ballad, we get Time, one of the upbeat songs this year. The song is about not letting time go and fighting to find oneself – more on the theme of fighting to follow later this afternoon. Uzari and Maimuna are one of the many duets this year; however it will only be Uzari singing as Maimuna, a classically trained musician, will be accompanying her partner playing the violin. In a few moments, we will have the chance to see how the Belarusian duo have transferred their energetic song on stage.
Belarus' first stage rehearsal
Belarus starts with a dramatic overhead shot of Uzari standing on an (again) sub-lit stage. There is then a close up shot of him while a plethora of dynamic red graphics cover the stage floor and background, these are abstract one moment and form recognizable shapes such as beating hearts the next. Maimuna is then shown with her back towards the camera before the camera sweeps around to reveal her playing the violin in her white long dress. The stage is then lit in a warm orange while white ribbons are flowing in the background. In the second half, the stage lighting changes dramatically into blue and there is an impression of white fluffy clouds. Dry ice is also used. One thing that can be said about Uzari and Maimuna's performance is that they improve and become more confident with each run. The presentation closes with another overhead shot of Uzari and Maimuna together on stage.
Russia
Polina Gagarina
A Million Voices
Russia is sending one of her big stars to Eurovision this year. Polina Gagarina is a successful singer and actress in her country. Polina spent her school years in Athens and, as a result, she is fluent in Greek. Her ballad is written by contributors coming from many different countries and its message is one of peace. Unless taken as self-advisory however, lyrics such as 'praying for peace and healing' are likely to be met with sarcasm by many of the other countries competing in this year's Eurovision given recent geopolitical developments in which Russia has played a key role. In any case, during her interviews and public appearances, Polina herself comes across as a person who is beautiful inside as well as out.
Russia's first stage rehearsal
Beautiful is the word indeed. We see Polina on stage in her Grecian white dress, its hemline spread wide on the stage with shimmering white dots being projected on it, the whole thing being set off against a dark stage which is lit solely by blue spotlights at this stage. Polina's voice is splendidly spot on. As the song progresses, the stage is lit in shimmering golds. Polina is surrounded by her drummer, guitar player and bassist as well as two female backing vocalists, all dressed in white and thus matching the colour of Polina's dress. The invention of the Russian presentation is the way Polina's dress seemingly merges with the stage floor; concentric lines flick into a whirl around its hemline and a similar whirl is also shown in the background. Back to blues and the stage goes crazy once more while remaining classy and elegant all along – you have to give it to the Russian delegation, they manage to strike a balance between the two. At some point, the backing vocalists start clapping over their heads and, as far as the press centre is anything to go by, this has the desired effect of getting people to clap along to the song. Polina was looking a bit serious during the first couple of runs, probably because she was still concentrating on getting her performance right, but she later managed to light up the screen with her beaming smile. The song closes with a shot of the singer in front of (yet another today) image of a revolving earth – my Danish colleague Liza quite rightly notes that the only thing missing to make the message of peace more epic in the finale is two white doves flying on either side of the stage. There are many good voices in this year's Eurovision and Polina's is easily one of the best. Quite an achievement. Enthustiastically applauded in the press centre time and again. One to watch out for.
Stay tuned for a report from the rehearsals of Denmark, Albania, Romania and Georgia later this afternoon.