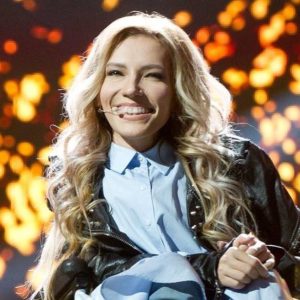 After quite a drama following Ukraine's ban of Julia Samoylova, Russian broadcaster Channel 1 today decided to withdraw from the Eurovision Song Contest. It is unsure if EBU will make any sanctions towards Ukraine or Russia.
It seems like the drama is considered settled now with Russia withdrawing from the 2017 Eurovision Song Contest. The drama began as host country Ukraine denied the Russian participant Julia Samoylova access to Ukraine. She had broken Ukrainian law by performing in the occupied Crimea without authorised access from Ukraine.
The European Broadcasting Union try to solve the situation by first suggesting that Russia could participate via satelite and afterwards by threats about excluding Ukraine from the next three years. None of it worked, as Ukraine still refused to accept any other solution than Russia choosing an artist which Ukraine could accept.
It is currently unsure if EBU will make any future sanctions towards Ukraine as one could argue that with Russia withdrawing they aren't denying Julia access anymore. We don't know either if Russia will still need to pay its participation fee due to late withdrawal.
Channel 1 states that they won't be broadcasting any of the 2017 shows either.
Remote performance would discriminate our participant and goes against the spirit of the event. Changing Yulia Samoilova by another artist can also not be seen as a possibility. In this Situation Channel 1 will not broadcast Eurovision 2017.
In the video below you can take a look at the Russian 2016 act You Are The Only One by Sergey Lazarev which finished third:
Statement from EBU:
Following the official confirmation that Russian Eurovision entrant, Julia Samoylova, will not be permitted to travel to Kyiv to compete in the Eurovision Song Contest 2017, the EBU formally offered two alternative proposals to Channel One in a bid to find a solution that would enable Russia to continue their participation in this year's event. 

 These proposals were to either take part via satellite or to change their chosen artist to one who could legally travel to Ukraine for the duration of the Contest. Sadly both proposals have been rejected by Channel One and they have now announced they do not intend to broadcast the Eurovision Song Contest 2017.  Unfortunately this means Russia will no longer be able to take part in this year's competition. We very much wanted all 43 countries to be able to participate and did all we could to achieve this.

Frank Dieter Freiling, Chair of the Eurovision Song Contest Reference Group, the event's steering committee, said: "We strongly condemn the Ukrainian authorities' decision to impose a travel ban on Julia Samoylova as we believe it thoroughly undermines the integrity and non-political nature of the Eurovision Song Contest and its mission to bring all nations together in friendly competition. However, preparations continue apace for the Eurovision Song Contest in the host city Kyiv. Our top priority remains to produce a spectacular Eurovision Song Contest with our Member UA:PBC in May."