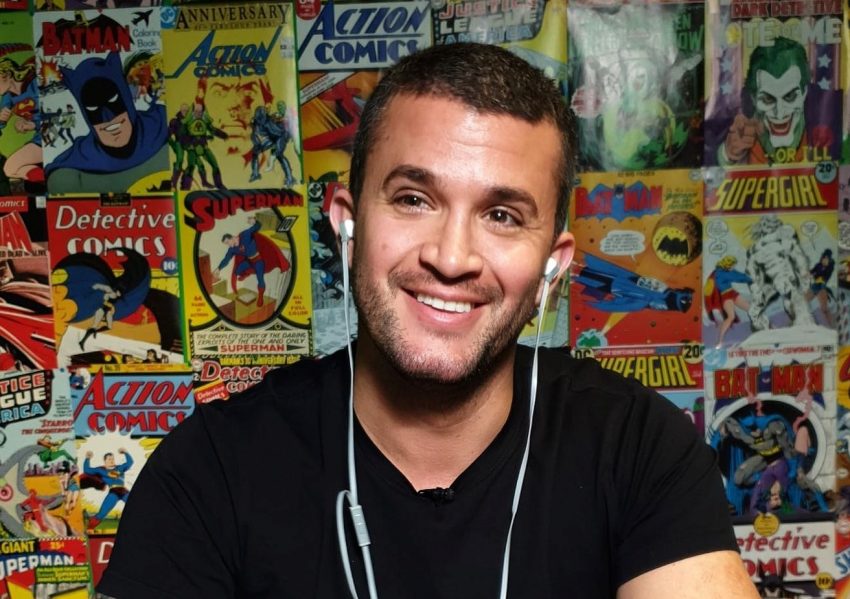 Damir Kedžo will sing "Divlji vjetre" for Croatia in Rotteredam. That stands clear after the 21st edition of Dora, the national selection in Croatia, was held this evening in Opatija.
On 23th of December last year, Croatia's national broadcaster HRT released the list of competing artists and songs for Dora 2020. An expert committee selected 16 acts from the recieved submissions.
Final lineup
1. Elis Lovrić– Jušto
2. Bojan Jambrošić – Više od riječi
3. Edi Abazi – Coming Home
4. Zdenka Kovačiček – Love, Love, Love
5. Alen Vitasović & Božidarka Matija Čerina – Da se ne zatare
6. Đana – One
7. Aklea Neon – Zovi ju mama
8. Nikola Marjanović – Let's Forgive
9. Lorenzo feat. Dino Purić & Reper iz sobe – Vrati se iz Irske
10. Marin Jurić Čivro – Naivno
11. Lorena Bućan – Drowing
12. Indira – You Will Never Break My Heart
13. Jure Brkljača – Hajde nazovi me
14. Colonia – Zidina
15. Mia Negovetić – When It Comes To You 
16. Damir Kedžo – Divlji vjetre
Well-known names
One of the most interesting participants this evening was 17 year old Mia Negovetić. She was spotted on YouTube by producers of the NBC show Little Big Shot at the age of 13, and after impressing on the show headed back to the United States at the invitation of several of the world's biggest record labels. Mia's entry is written by Linnea Deb and Anderz Wrethov. Linnea co-wrote Måns Zelmerlöw's Heroes back in 2015. Wrethov on the other hand, was involved in Fuego (Cyprus 2018) and Too Late For Love (Sweden 2019).
Some familiar names on the Croatian music scene, such as Zdenka Kovačiček, Alen Vitasović, and Indira, who made her name with the band Colonia, performed in this edition of Dora. Several media outlets have previously reported that Doron Medalie, who wrote Israel's entries Toy (2018) and Golden Boy (2015), has produced Indira's song which on top of that is written by Branimir Mihaljević. Mihaljević is the man behind Croatian entries Lako Je Sve (2010) and Crazy (2018).
At last, Lorena Bućan, who was runner-up last year Tower of Babylon, also took part. Her song this year is co-written by Vjekoslava Huljić, who previously penned Croatian entries Marija Magdalena (1999) and Lijepa Tena (2009).
Result
50% jury voting and 50% televoting was once again used to determine the winner of the Croatian national selection. The song that recieved the highest number of points/votes recieved 16 points, while the song with the lowest number of points/votes recieved 1 point. At the end of the evening, these were the acts that finished in the top 3. Damir Kedžo and Mia Negovetić recieved the same amount of points, but Damir could celebrate victory as he won the public vote.
Damir Kedžo – Divlji vjetre (31 points)
Mia Negovetić – When It Comes To You (31 points)
Indira – You Will Never Break My Heart (28 points)
You can watch the winning performance in the video below:
Croatia at the Eurovision Song Contest
Croatia had its debut at the Eurovision Song Contest in 1993. Their best result to date is two 4th places: Sveta Ljubav performed by Maja Blagdan in 1996 and Marija Magdalena perfomed by Doris Dragović in 1999.
Since the introduction of the semi-finals back in 2004, Croatia reached the grand final 7 out of 14 times. Due to financial difficultieds, and the poor results in the contest, they withdrew from Eurovision in 2014 and 2015. Last year in Tel Aviv, Croatia was represented by Roko and the song The Dream, but failed to quailfy for the final.