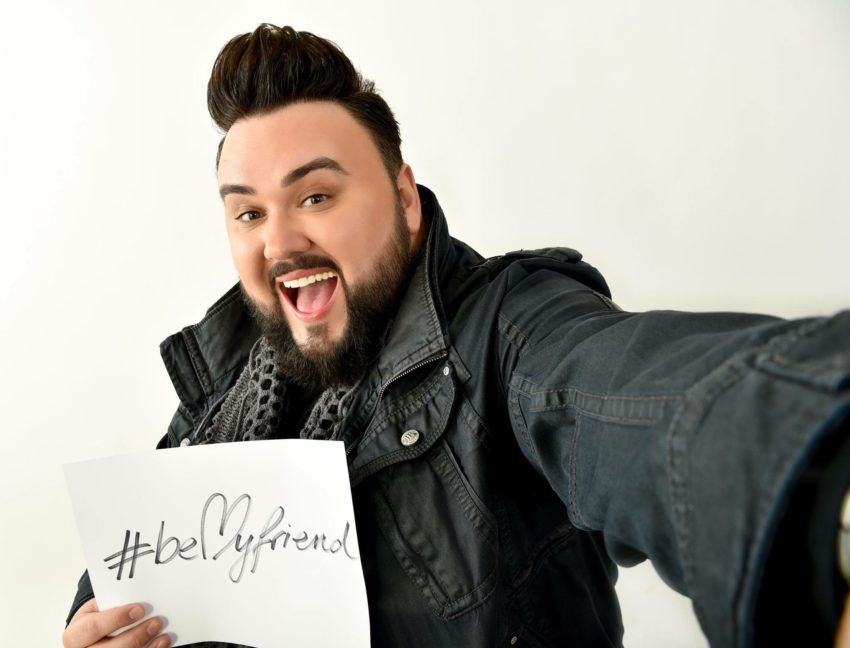 "My Friend" is the title of this year's Croatian entry. It was announced earlier this week. Today Željko Mesar, The Head of Croatian Eurovision Delegation, revealed some more details about the song, which will be performed by 35 years-old Jacques Houdek.
The announcement of Croatia's song's title marked at the same time launching of a digital campaign #beMyfriend, that has been developed by Jacques Houdek and his team. Houdek wrote following about this project on Facebook:
Remember your friends, make them happy by dedicating a photo to them, show them how important they are to you, make new friends! Let this song and the #beMyfriend campaign be a celebration of friendship, the joy of living and a priceless wealth of love, trust and mutual respect!
This morning Željko Mesar explained in HRT's (Croatian National Public Broadcaster) morning show, Studio 4, that My Friend is a bilingual song. He also said that Houdek probably will be accompanied by three backing vocalists, one violinist and one cellist on the stage in Kyiv. According to Mesar, Croatian representative has been preparing for Eurovision for the last eight months. Furthermore we can expect that Houdek's performance is going to be different compared to his earlier performances.
Croatia's entry, My Friend, will be premiered the 2nd of March on the Croatian National Public Radio at 14:00 CET. While waiting, let's look back at their 2016 entry Lighthouse: