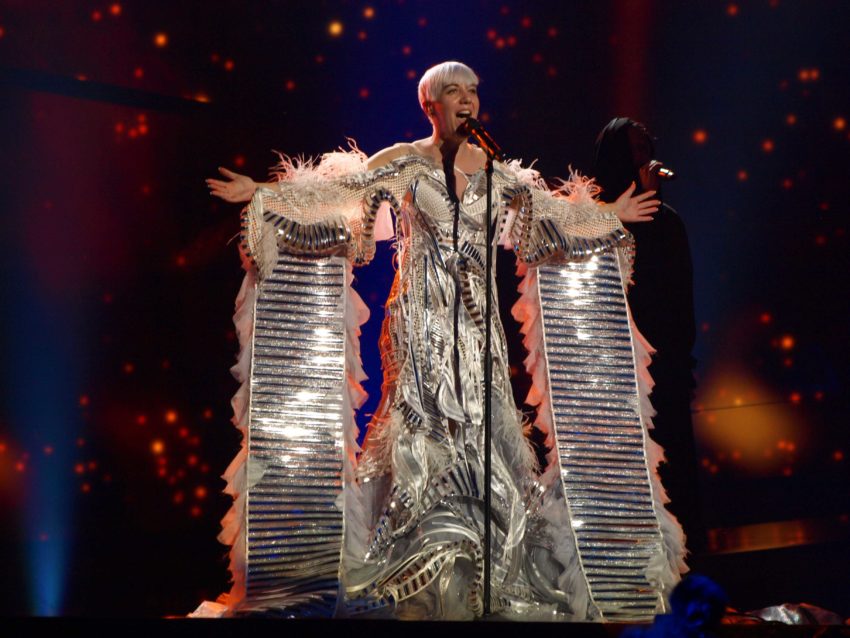 Croatian National Broadcaster, HRT, has announced today which 14 acts will take part in the national selection Dora next year. The next year's field is a combination of previous participants in the Eurovision Song Contest and Dora, such as Nina Kraljić, Tony Cetinski and Mia Negovatić, and some newcomers.
Earlier this year, HRT has revealed that an internal jury consisting of HRT, HDS (Croatian Composers' Association) and HGU (Croatian Music Union) will chose 14 competing songs and 4 reserve songs as well for the national selection Dora 2021. The competition, which traditionally takes place in Opatija, will be held on February 13th. We have also learned, that Damir Kedžo, who was supposed to represent his country in the cancelled Eurovision Song Contest this year with the song Divlji Vjetre, won't be re-entering Dora next year.
Croatia is among those 14 confirmed countries, that decided to run a new selection for 2021 Eurovision in stead of giving this year's representative a second chance.
Today, HRT has revealed that the following acts will participate in the national final next year:
Songs in the final show:
Blind (F. Rudan / A. Franić / H. Domazet – F. Rudan / A. Franić) – FILIP RUDAN
Colors (B. Georgiev Milanov / B. Brunović) – BERNARDA
Come This Way (S. Reljić Simba – E. Orešković) – ELLA OREŠKOVIĆ
Kriv (S. Reljić Simba – Fayo) – SANDI CENOV
Ma zamisli (P. Martinjak) – BETA SUDAR
Noći pijane (B. Vuco) – BRIGITA VUCO
Ocean of Love (A. Pupavac / A. Bjorkman / K. Persson / T. Marić – A. Pupavac) – ToMa
Reci mi (E. Vidović) – ERIC
Rijeka (H. Librenjak – Miki Solus / N. Kraljić) – NINA KRALJIĆ
Share the Love (I. Škunca – A. Colburn / I. Škunca) – ASHLEY COLBURN & BOJAN JAMBROŠIĆ
She's Like a Dream (M. Negovetić / L. Deb / D. Jamm / D. Kertes) – MIA NEGOVETIĆ
Tick-Tock (B. Mihaljević – M. Cinnamon / T. Buklijaš Bakić) – ALBINA
Zaljubljen (M. Mirković) – CAMBI
Zapjevaj, sloboda je! (K. Rahimovski) – TONY CETINSKI & KIKI RAHIMOVSKI
Reserve songs:
Brodolom (E. Lovrić) – ELIS LOVRIĆ
Megaloman (A. Čubrić / J. Houdek – A. Čubrić) – ENDI (feat. LORA)
Soldier (P. Ružević / A. Bjorkman / A. Pupavac / J. Alin – P. Ružević / A. O'Connor) – PJERINO RUŽEVIĆ
Only Love (B. Čakić / I. Ivić / R. Babić – B. Čakić / N. Špralja) – Z/11
In order to adapt to the current situation regarding COVID-19 pandemic, HRT has updated the rules for Dora. Beside the 3 minutes duration rule and the minimum participant age of 16, anything except for the lead vocals must be pre-recorded and only 5 persons will be allowed on stage. Although all European languages for the songs are allowed, the performing artists must have Croatian citizenship to participate. The results of the final will be determined by a combination of votes from a professional jury and public televoting.
Croatia in the Eurovision Song Contest
Croatia debuted in the contest back in 1993. They achieved their best result – a fourth place – on two occasions: in 1996, when Maja Blagdan performed Sveta Ljubav and in 1999, when Doris Dragović performed Marija Magdalena.
In the video below, you can listen to Damir Kedžo's song Divlji Vjetre, which won Dora this year: