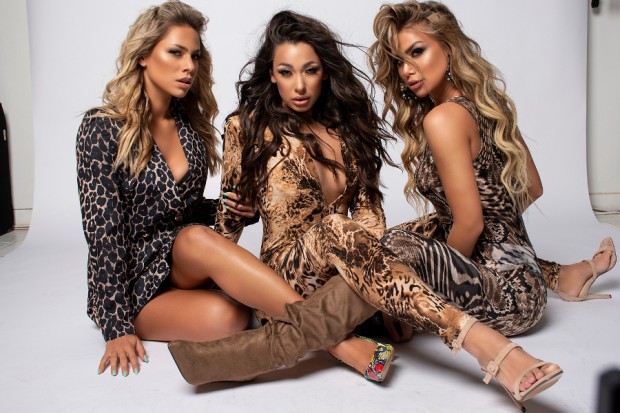 Tonight, the remaining six spots for the Beovizija final were filled. This comes after the Serbian national selection kicked off last night. Tomorrow, the 12 qualifiers from the two semi-finals will compete in the hope to represent Serbia at Eurovision 2020.
Last year in December, Serbian broadcaster RTS announced the names of the 24 artists and songs that will participate in Beovizija 2020. All of the songs have been released on RTS's official Eurovision site, as well as RTS's online platform RTS Planeta. This evening the second semi-final was held.
Second semi-final lineup
Lift – Samo mi kaži
Bane Mojićević – Cvet sa Prokletija
Bora Dugić and Balkubano – Svadba velika
Bojana Mašković – Kao muzika
Naiva – Baš baš
Rocher Etno Bend – Samo ti umeš to
Lazar Živanović – Puklo je nebo
Ivana Jordan – Vila
Nenad Ćeranić – Veruj u sebe
Hurricane – Hasta La Vista
Ana Milenković – Tajna
Milan Bujaković feat. Olivera Popović – Niti
Well-known names
The girl-group Hurricane is comprised of Sanja Vučić, Ivana Nikolić and Ksenija Knežević. Sanja represented Serbia at the 2016 Eurovision Song Contest with the song Goodbye (Shelter). Ksenija is the daughter of another Eurovision contenstant from the past – Montenegro's 2015 singer Knez. Bane Mojićević is best known for winning the local reality shows like Zvezde Granda and Your Face Sounds Familiar. 
Bora Dugić is the flautist who accompanied Jelena Tomašević back in 2008 in Belgrade. Ana Milenković was backing vocalist for Marija Šerifović, who won the contest in 2007. Ivana Jordan has previously participated in Beovizija several times.
Results
The result of tonight's semi-final was determined by both a jury and a public, with 50% of the vote coming from the music industry experts and the remainder from televoting. These six acts qualified for the final tomorrow:
Hurricane: Hasta La Vista
Bane Mojićević – Cvet sa Prokletija
Ana Milenković – Tajna
Lift – Samo mi kaži
Milan Bujaković feat. Olivera Popović – Niti
Naiva – Baš baš