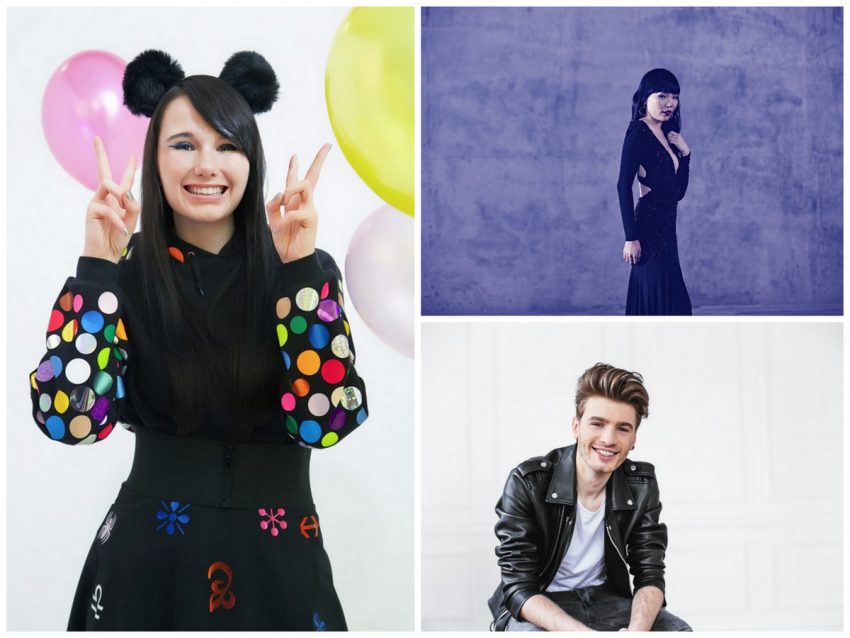 Learn more about the 2016 Eurovision Song Contest participants from Latvia, Germany and Australia with their profile videos and test your knowledge with our quizzes.
As all 43 competing artists at the 2016 Eurovision Song Contest have now been revealed and premiered their songs, why not take a moment to learn a little bit more about them. The official YouTube channel for the Eurovision Song Contest have so far released three Artist Profile videos to help fans learn a little bit more about them.
We also created a series of quizzes for you to test your knowledge of the participants.
Justs
Justs will be representing Latvia at this year's Eurovision Song Contest with his song Heartbeat, following his victory at the country's national selection show Supernova.
The profile video released today features the singer out in various locations while providing narration on how he feels about his entry.
Which city did Justs hitch-hike to with his guitar? Check if you guessed right to this and other Justs questions in this quiz.
Jamie-Lee
Jamie-Lee will represent Germany with her song Ghost after she competed in her country's national selection, Unser Lied für Stockholm.
Her profile video features the young singer on set of a photoshoot and Jamie-Lee discusses her love for Japanese street fashion and Asian culture.
The German representative won a big TV show back in December 2015. Which one? Check if you are right in this quiz.
Dami Im
Australia is back at this year's Eurovision Song Contest, and Dami Im, winner of Australian's X Factor in 2013 will be representing them. Dami was internally selected by the Australian broadcaster and an announcement was made during Conchita Wurst's concert in Sydney.
In her profile video, Dami speaks about her move to Australia from South Korea, how she learnt English, winning the X Factor as well as her hobbies for feeding wallabies and baking cake pops!
Which pop group helped Dami Learn English? Check your Dami Im knowledge in this quiz.