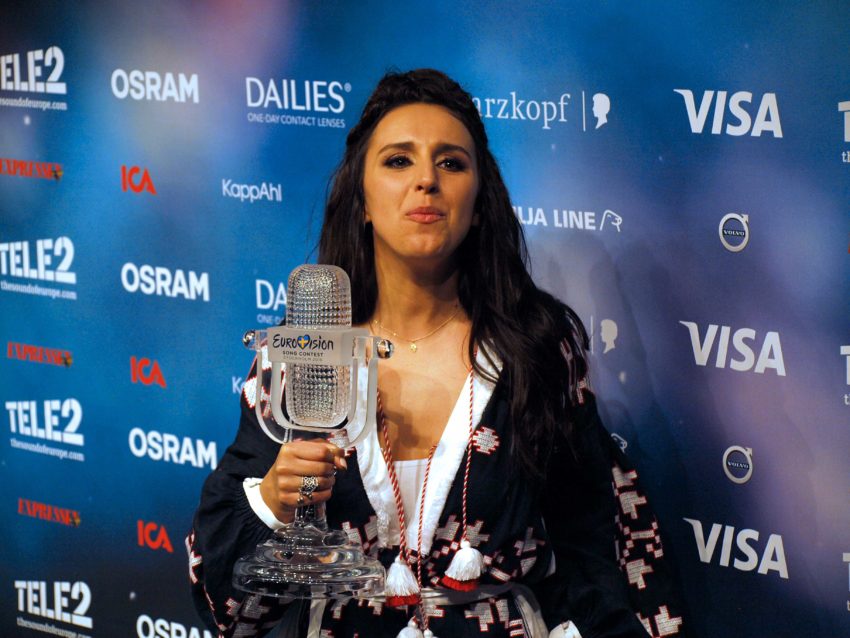 2017 host country, Ukraine, is well on its way in their national selection with an online battle. 39 songs are competing for a wildcard for the final and thus a chance to represent their country on home field in Kyiv in May next year.
From all across Ukraine, many singers have been hard at work, writing songs, and submitting them through the online platform of the Ukrainian national selection process. At this stage in the process there are two jury members who are very familiar faces in Ukraine. They are the 2016 Eurovision winner Jamala, and producer and composer Konstantin Meladeze. Konstantin who was a part of the 2016 Ukrainian jury along with Ruslana (Winner 2004) and Andriy Danilko aka Verka Serduchka (Runner up 2007). Cities represented include Kyiv, Kharkiv, Poltava, Cherkasy, Odessa and Chernovtsy.
From thousands of entries, the final 39 have been chosen and are available to view at eurovision.stb.ua. Should the videos be geo-blocked, there will be links to view them on youtube. Genres represented include Pop, rock, ballads, ethnic rock/pop and many more. The vote closes on Tuesday 10th January and votes are limited to 1 person per day.
Selection Process
The Online Submission process opened on Thursday 1st September and closes on Tuesday 10th January. During this time the participants from all over Ukraine have to write, compose, shoot and submit an entry for the process. The reason for this, is because when they get narrowed down to the final 39 (the final figure for the 2017 selection process) these videos are then put on the Eurovision section of the STB website for people to be able to view and cast their vote. The winner of the online wildcard will automatically be in the Grand Final of the Ukrainian National final and will not have to qualify like many others who they will be in the final with.