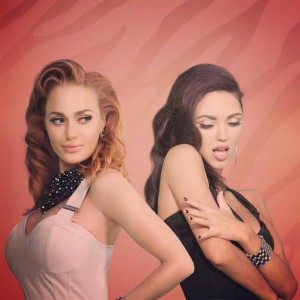 Today, further information about the Ukrainian 2016 national selection was announced. 18 acts competing in two semi-finals have been presented, among them some well known names. The winner who will represent Ukraine at the Eurovision Song Contest in May will be picked on the 21st of February.
The 18 acts who today was announced as taking part in the national selection in Ukraine will compete in one of two preliminary rounds. These heats are scheduled for the 6th and the 13th of February. Tomorrow a draw will be held to determine who take part in which round.
Among the participants are some well known names to followers of the Eurovision Song Contest and its national selections:
SunSay
Jamala (Took part in the national selection in 2011)
The Hardkiss
Anastasia Prykhodko (Represented Russia at the 2009 Eurovision Song Contest)
Lavika
Aida Nikolajchuk
Victoria Petryk (Represented Ukraine at the 2008 Junior Eurovision Song Contest, and runner up in Ukraine in 2014)
NeAngely (Nuangels)
Peaks of Kings
Svitlana Tarabarova
ALLOISE
Arkadij Vojtjuk
Brunettes Shoot Blondes
Pringlez
Pur:Pur
Tonja Matvienko
Japanda
Vladislav Kurasov
These 18 songs have been selected by a jury consisting of Konstantin Meladze, Ruslana (Ukraine 2004) and Andrei Danilko aka Verka Serduchka (Ukraine 2007).
Ukraine at the Eurovision Song Contest
The first time we saw Ukraine take part was in 2003 where Oleksandr Ponomariov finished 14th with the song Hasta La Vista. The following year they sent Ruslana and her Wild Dances, and Europe loved that so much that Ukraine won the Eurovision Song Contest already in its second year. Since then we have seen remarkable great results from the country. They already reached the final and aside from a 15th place in 2012 and a 19th in 2005, the country has always scored a top10 placement and 5 out of their 12 appearances even in top5.
Ukraine didn't take in the 2015 Eurovision Song Contest, but their 2014 entry can be enjoyed in the video below: