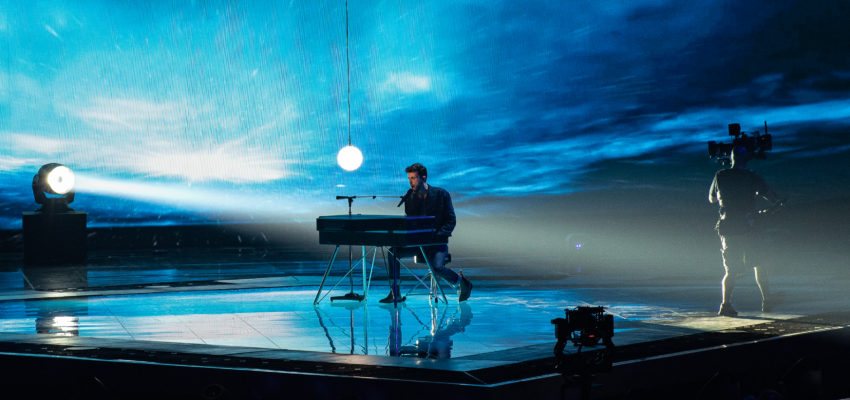 Congratulations to North Macedonia, The Netherlands, Albania, Sweden, Russia, Azerbaijan, Denmark, Norway, Switzerland and Malta. Those are the 10 qualifiers that made it through the toughest semi-final this year.
By a coincidence, most of the favourites this year saw themselves fighting a tougher semi-final fight than usual. Countries like the Netherlands, Sweden, Russia, Azerbaijan and Switzerland have consistently been bookmaker and fan favourites to win the 2019 Eurovision Song Contest – and tonight, they were all taking part in the same final along with entries from Malta, North Macedonia, Norway and Denmark which shouldn't be underestimated either. Or the charming song from Ireland's Sarah McTernan or the beautiful ballad from Austria and what about…  Fact is that most of the 18 songs that took part in this semi-final deserved to reach the final.
The competition kicked off with an energetic performance from Armenia's Srbuk, moved on to the more quiet entries from Ireland and Moldova before Luca Hänni went on as the first of favourites. In the middle of the field, we had Sweden – and in the second half we saw the remaining favourites from Russia, the Netherlands and finally Azerbaijan who finished this second semi-final.
Before we came that far the hosts had announced that the letter M in the program indeed referred to Madonna. She has now, only two days ahead of time, signed the contract and is confirmed as interval act star in the grand final on Saturday. Shalva Band performed after a reprise of all the participating songs. They are a band consisting of individuals with disabilities. They withdrew from the talent show selecting Israel's participant when they realised that rehearsals would take place on Saturdays, something which would go against their religious belief. Instead they then performed tonight, on a Thursday.
Måns Zelmerlöw, 2015 Eurovision winner, went on stage right after the voting had closed. He was interviewed shortly telling about his new single which will be released tomorrow. Afterwards, we saw part two of the Eurovision heritage video, which started in the first semi-final.
Before the 10 finalists were announced we met Mahmood (Italy), S!sters (Germany) and Michael Rice (United Kingdom). A small interview took place and clips from their songs was shown. They are automatically qualified for the final as one of the Big 5 countries.
It was so hard to predict just which 10 songs would make it to the final, so tension was high and the participants couldn't hold back their nerves when it was finally time to announce the qualifiers.
2019 Semi-final 2
| | | | |
| --- | --- | --- | --- |
| Country | Artist | Songtitle | Result |
| Armenia | Srbuk | Walking Out | |
| Ireland | Sarah McTernan | 22 | |
| Moldova | Anna Odobescu | Stay | |
| Switzerland | Luca Hänni | She Got Me | Qualifier |
| Latvia | Carousel | That Night | |
| Romania | Ester Peony | On A Sunday | |
| Denmark | Leonora | Love Is Forever | Qualifier |
| Sweden | John Lundvik | Too Late For Love | Qualifier |
| Austria | Pænda | Limits | |
| Croatia | Roko | The Dream | |
| Malta | Michela | Chameleon | Qualifier |
| Lithuania | Jurij Veklenko | Run With The Lions | |
| Russia | Sergey Lazarev | Scream | Qualifier |
| Albania | Jonida Maliqi | Ktheju tokës | Qualifier |
| Norway | KEiiNO | Spirit In The Sky | Qualifier |
| The Netherlands | Duncan Laurence | Arcade | Qualifier |
| North Macedonia | Tamara Todevska | Proud | Qualifier |
| Azerbaijan | Chingiz | Truth | Qualifier |