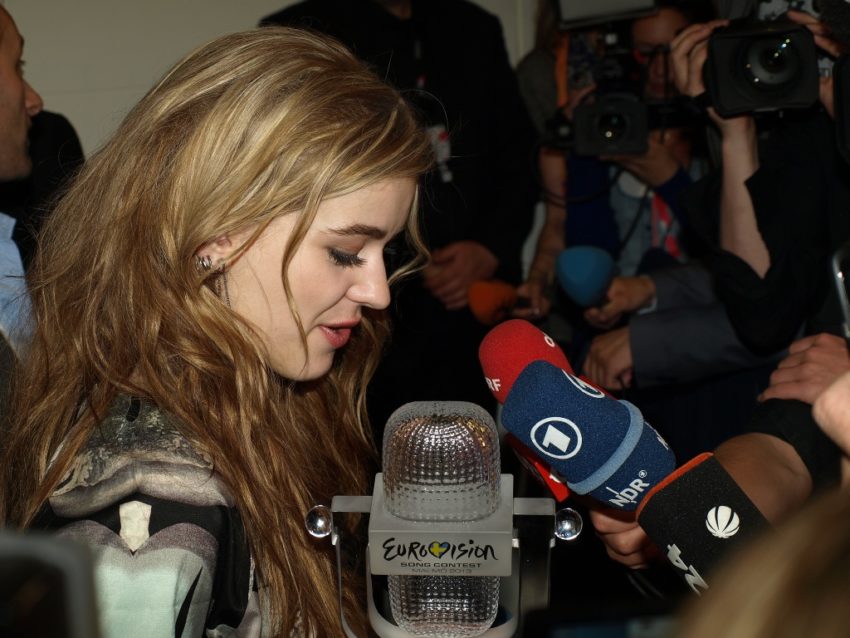 A group of national and international songwriters gathers in Germany for the so-called Song Writing Camp. Two of them have previously written a Eurovision winning entry. Can they do it again? The German final will be held on the 22nd of February 2018.
In December, German broadcaster NDR revealed the six acts that had made it to the final of their national selection titled Unser Lied für Lissabon (Our song for Lisbon). Today, the songwriters who will take part in the next phase, the Song Writing Camp was announced in a press release.
Songwriters for Song Writing Camp:
Billy Austin (US)
Richardo 'Richy' Bettiol (Swiss, living in Germany)
Axel Ehnström (Finland)
Martin Gallop (German)
Loren Nine Geerts (The Netherlands)
Nisse Ingwersen (Germany)
Nina Müller (Germany)
Jaro Omar (Germany)
Quarterhead (Germany)
Thomas Stengaard (Denmark)
Joe Walter (Germany)
Ali Zuckowski (Germany)
Two of these songwriters have previously co-written a Eurovision entry. Thomas Stengaard wrote the Danish 2013 winner Emmelie de Forest's Only Teardrops together with Lise Cabble and Julia Fabrin Jakobsen. Ali Zuckowski was one of the writers behind Rise Like A Phoenix, the 2014 Austrian winning song.
In recent years, Germany haven't scored well at the Eurovision Song Contest. Their last top 10 result goes back to 2012 where Roman Lob finished 8th with the song Standing Still. How did it sound? Refresh your memory in the video below: