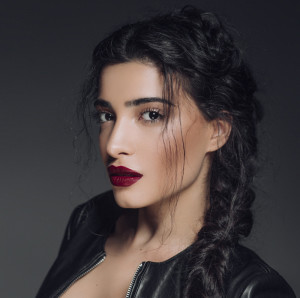 After feedback from representatives from 35 countries, Azerbaijan's broadcaster ITV selected Samra Rahimli  to represent them at this year's Eurovision Song Contest. Today, she received the first positive feedback on her entry. The song Miracle is a strong song of the kind which will do well at the Eurovision Song Contest.
Second time was the lucky time for Samra Rahimli who took part in the Azerbaijani national selection in 2012 which consisted of several rounds. Back then she however didn't make it further than the first heat. After that experience, the young singer went through the talent show The Voice where she reached the final.
This year, she was internally selected to represent her country at the Eurovision Song Contest after a process where music and television personalities as well as Eurovision fans from 35 different countries were asked for their views on the songs. At the end, ITV then presented Samra Rahimli as their 2016 Eurovision choice. The song is titled Miracle, but wasn't released until today.
Miracle is a song that starts out as a power ballad, but developes into more, of the strong kind. It is well produced, and when you add that this country is a master in delivering strong Eurovision performances, you get a song which is to take into consideration fighting for the top positions in the Eurovision final on the 14th of May.This year, Azerbaijan will compete in the first semi-final, and though nothing is guaranteed in the world of Eurovision, weird things would have to happen if this isn't sure to qualify to the final.
In the video below you can see this year's Azerbaijani Eurovision entry Miracle by Samra Rahimli:
Azerbaijan at the Eurovision Song Contest
No doubt, Azerbaijan is one of the most succesful Eurovision countries. Eight apperances and eight finals speaks for itself. Add to that a victory and not less than six top 10 positions, of which five actually made top 5.
Azerbaijan won the contest in 2011 where Ell & Nikki won the contest in Düsseldorf, Germany with the song Running Scared. Last year, Elnur Hüseynov represented them with song Hour of The Wolf. That was Elnur's second Eurovision appearance as he also took part in their Eurovision debut in 2008 in a duet with Samir singing Day After Day.
We invite you to take at look at the many great Eurovision performances Azerbaijan has given us in recent years as we digged into our achieves to make a great video which might include clips you haven't seen before.