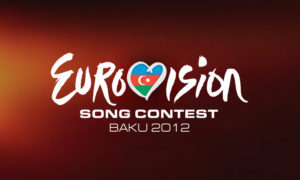 According to rumours, which EBU does not want to deny or confirm, a stop for internal selections will be a part of the coming rules for the 2012 Eurovision Song Contest. The new rule will require that the population has a vote in who gets to represent their country at the international contest. 
Danish media Esconnet.dk writes that this new rule will come as EBU has recieved several complaints about that countries can buy their victory like that. How exactly that should happen the story however doesn't mention. 
They tell that from the 2012 Eurovision Song Contest the broadcaster in each participating country will have to set up a form of a national final where the population vote. The countries themselves can decide whether or not they will select a participant internally and then have the population choose betweeen several songs or if they want a national final as seen in most countries where several participants sing each their own song. A format with the same song being sung by different artists which the population choose between is also possible. The key point is just that the population has to be asked.
It is unknown if such a rule would include a specific amount of votes in order to be valied like the voting for the Eurovision Song Contest do, which is why a small country like San Marino only had jury voting as not enough votes from the public came in.
This year countries like Slovakia, Russia, Cyprus, Bosnia & Herzegovina, Hungary, Belarus, United Kingdom, San Marino, Turkey, France and Italy had a selection where the population wasn't asked.  
About these rumours Jarmo Siim, Communications coordinator, from EBU says to EuroVisionary: The Rules of the 2012 Eurovision Song Contest will be communicated most likely later this summer. As he won't deny or confirm it we still don't know if EBU actually managed to get all countries to agree to this change, but we can assume that some of the larger countries like United Kingdom and France do not like to be told how they should select their participants. So far EBU's rules have only stated that the participants must be picked fairly.
Esconnet.dk also writes that a new rule is that there is no requirement of singer or songwriter being from the country they represent. This is however a rule that already exist, one can therefore argue it won't take much convincing to implement that!