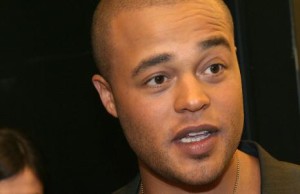 Danish songwriter Remee who wrote the 2008 German Eurovision Song Contest entry for No Angels has launched a new online magazine. The magazine is free and 100% advert financed and Remee is hoping to attract even more talents around him.
The multi talented Remee is songwriter, producer, X-factor judge and now he can also add magazine owner to his CV. Last year he wrote Disappear together with another Danish songwriter Thomas Troelsen and Norwegian Hanne Sørvaag. When No Angels won by singing it in the German national final he was rather surprised due to the fact that he didn't even know that the song had been sent in to the national selection.
The new magazine called Remee & Friends is free for everyone and will be financed by adverts. The income is supposed to match the expenses and Remee doesn't expect to directly earn on it. He is instead hoping to be able to attract a lot of talents around him. When asked why he has made the magazine Remee answers: Well, I couldn't just keep updating my MySpace profile so I ended up with this instead. A lot of interesting things is happening and that is why I made it.
Subscribe to the new magazine and you will receive it directly in your email.