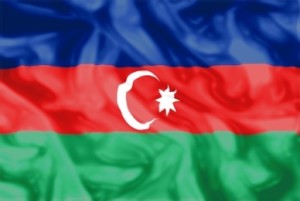 While there have been rumours that Azerbaijan should have been disqualified from the Eurovision Song Contest due to undemocratic voting, Azerbaijani Ictimai TV has announced 8 names for it's national selections.
After the Eurovision Song Contest was held in Moscow last May, Azerbaijan was criticised by many fans due to police intimidation of people who voted for Armenia as both countries are in a political war. As it was reported on EuroVisionary, Azerbaijan had to pay only a 2700 Euros fine, which means they will be able to continue their participation in the Eurovision Song Contest next year.
According to Ictimai TV, Azerbaijan will hold a national final in early February 2010 and there will be eight acts to choose from. These names are:
•    Milk & Kisses
•    Azad
•    Safura
•    Next 
•    Sabina
•    Aynur İsgenderli
•    Seyran
•    RG
Among those names, Aynur Isgenderli was the runner up in the Azerbaijani selections in 2008, when Elnur & Samir took the Belgrade 2008 ticket. Her song was Rhythm of Fire.
Azerbaijan officially joined the EBU in 2008 and participated in the Eurovision Song Contest 2008 for the first time when they placed 8th with Elnur & Samir's Day After Day. Just a year later, they reached 3rd place with Aysel & Arash's Always at the Eurovision Song Contest 2009.
For more information about Azerbaijani National Final, you can stay tuned to us