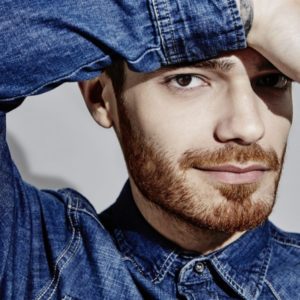 For a few weeks the rumours said that Elnur would once again be representing Azerbaijan. Today, it was confirmed that the successful singer do indeed return to the Eurovision stage this year. He will participate with the song Hour Of The Wolf. 
In a duet together with Samir, Elnur represented Azerbaijan at it's Eurovision debut in 2008. Their entry, Day After Day, finished 8th. This time, Elnur is on his own with the song Hour Of The Wolf.
Elnur grew up with music and already at the age of five, his training as a piano player started at a music school for talented children. He graduated from a musical college in 2004, but had the year before already won a talent show on TV. Despite his success Elnur still takes part in talent shows as last month he won the talent show The Voice Turkey, where he was a part of Ebru Gündeş team.
In a press release Elnur says: "Eurovision 2015 is a great chance to present myself as a solo artist. I believe in my entry song as it has so many powerful messages. It is truely a song with great meaning of which the most important is that every heart deserves a fight and we should never give up. We must fight for our happiness and for the better future". 
In this year's Eurovision Song Contest held in Vienna, Austria, Azerbaijan will compete in the second half of the second semi-final.
Below you can listen to the Azerbaijani by Elnur: