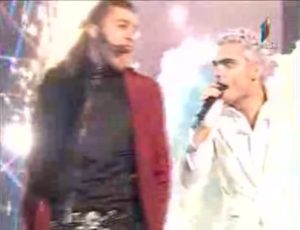 Elnur and Samir, the Azerbaijan angels from the Eurovision Stage, suprisingly announced that they will never be paticipating in the contest again. They reached 7th place at this year's Eurovision Song Contest in Belgrade.
Azerbaijan, who was represented for the very first time in the Eurovision Song Contest, has been shocked with the news from Elnur and Samir. According to a press interview, they have decided to never enter the contest again due to behaviour towards them while on promo tour and in Belgrade.
Although Elnur and Samir had a very good result for their country, they have never been rewarded or congratulated in their country. They say that their wings are broken agaisnt that reaction.
They also mentioned that they were not welcomed by the other countries while they were on promo tour. According to Elnur, they had to sing while he is ill in Ukraine, even in an ordinary song bar. These unlucky situations also continued in Belgrade. They say they were laughed at by Armenians during rehearsals, press conferences etc.
According to Samir, they have good memories too: Representing their country for the very first time and their success with 7th place were very good for them. The excitment behind the stage was unbelievable. But those bad situations made them retire from the Eurovision Song Contest stage.
Links