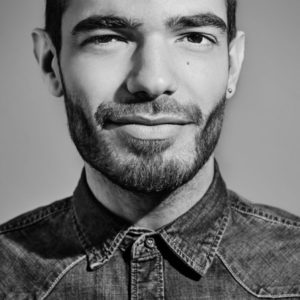 He has tried it all before, having represented his country at the Eurovision Song Contest in 2008. A bit of extra promotion is never a bad thing, and with that in mind Elnur has kicked off his promo tour which will bring him widely around in Europe to Eurovision pre concerts as well as TV appearances in several countries.
Elnur has already visited Riga and Budapest, and next up are promo concerts in Amsterdam and Moscow. The first one being tomorrow evening at the anually Eurovision In Concert held in Amsterdam, the Netherlands. But Elnur is not just meeting the fans at these pre concerts around Europe, he is also promoting his entry to local press in various countries.
In a press release from today, Belgium, Greece and Georgia have been added to a busy schedule preparing for the Eurovision Song Contest in May. In Belgium, on the 20th of April, Elnur will present his entry Hour Of The Wolf on MENT TV in Ghent, on TV-Limburg in Hasselt and finally, at Sony Music Belgium, he will meet up with the Belgian representative Loïc Nottet.
On the 22nd of April Elnur will be in Greece where he will appear on the Morning TV, To Proino Mou, and meet with the press in Athens. After Greece, he will head to Georgia where a concert, a TV appearance and local press meetings will take place on the 26th and 27th of April.
Elnur represented Azerbaiajan in 2008 where he together with Samir finished 8th with the song Day After Day. This year he is back as a solo artist. He will start as #11 in the second semi-final on the 21st of May with the song Hour Of The Wolf.