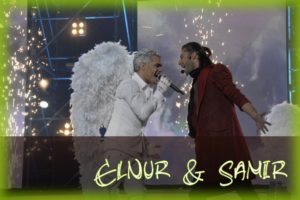 Elnur and Samir have finally announced their plans for a promotional tour for the Eurovision Song Contest which will be held in Belgrade this year.
Elnur Hüseynov and Samir Javadzadeh mentioned that they will start their promo tour as soon as possible. There are several countries in which they will showcase their entry.
Ukraine will be the first country to visit. Greece, Malta, Czech Republic, Moldova, Greece, Bulgaria and Latvia are the other stops on the tour.
According to their conversation on "eurovision.az" there will be a meeting with Ruslana. "This is so honourable for us. Ukraine was so kind to invite us. We lived so much stressfully days and representing our country is making us happy now." Elnur said.
Links