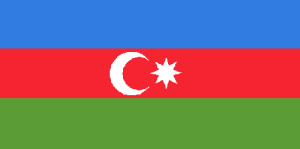 Azerbaijan today made changes to their Eurovision selection again.  Today was expected to be a semi final to select 3 singers for the final.
Now Icitimai tv have decided that the 5 semi finalists will actually perform in the final.  The 5 acts are
Ilhama Gasimova
Aynishan Guliyeva
Eldar Gasimov
Ilgara Ibrahimova
Nigar Jamal
The grand final will be held in a date to be confirmed in late February or early March.  29 songs are currently in contention having been selected from a mixture of composers from Azerbaijan and abroad.