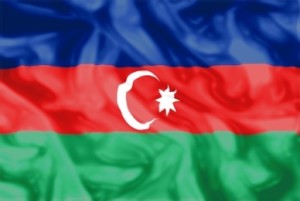 The Azerbaijani selection process finally appears to be drawing to a close following countless semi final heats and auditions. Today, broadcaster Içtimai TV finally confirmed the exact date of their final, Milli Seçim Turu.
The Azerbaijani national broadcaster İçtimai TV started their journey to Düsseldorf in early November last year. Following the almost daily developments in Azerbaijan, the neverending series started with 77 participants who were divided into 7 different semifinal heats, from which one candidate was chosen.
These are the names of the winners from each semifinal heat:
Chingiz Mustafayev – 1st week winner
Nurlan Növresli – 2nd week winner
Günay İbrahimli – 3rd week winner
Nikola Barkley – Wildard winner
Arzum Xelilova – 4th week winner
Aynişan Qulliyeva – 5th week winner
Ilqara Ibrahimova – 6th week winner
Eldar Qasımov – Wildard winner
Ilhame Gasımova – 7th week winner
Nigar Jamal – Wildcard winner
It was anticipated that the Azeri selection would come to an end with the national final. İçtimai TV however announced that they have set another semifinal to reduce the number of participiants from 10 to 5, this decision caused Nicola Barkley to withdraw from the competition.
After Aynişan Quliyeva, Ilqara Ibrahmova, Eldar Qasımov, Ilhame Gasımova and Nigar Jamal had qualified for the final, İçtimai TV announced another suprise semifinal to be held, but this decision was later withdrawn by the channel.
Today İçtimai TV have announced on their official website, that the national final date of Milli Seçim Turu was now confirmed, and is to be held on February the 11th. The show will take place at the Haydar Aliyev National Concert Hall which has an 8000 seat capacity. The show will start at 18.00 CET and will be aired by İçtimai TV online, İçtimai TV (satellite on Turksat 3A) and İçtimai Radio.