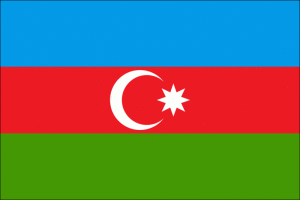 Azerbaijan have received 119 applications from participants wishing to take part in the 2012 national final selection process.  Applicants had from 15 October to 25 October to submit their applications.  The national selection will be called Milli Seçim Turu.
Ictimai tv have confirmed the selection process will be the same method that selected Eldar & Nigar for the 2011 Eurovision Song Contest.
The final line up will be decided by mid November when the tv shows will begin.  Last year there were shows shown daily through the week and acts performed covers of famous songs (including some Eurovision covers).  After a long selection process five finalists were decided by a combination of tele voting and expert jury.
Azerbaijan will host the 2012 Eurovision Song Contest in Baku after Eldar & Nigar won in Germany in 2011 with Running Scared.
The winning act from the Milli Seçim Turu will represent Azerbaijan in the final on 26 May 2012.
You can see the official video of Running Scared below.