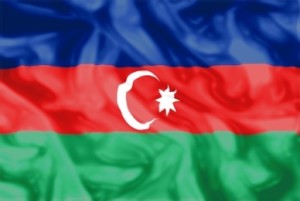 The Azerbaijani broadcaster İçtimai TV has announced more information about the national selection, including its rules and dates.
As we have mentioned on EuroVisionary, Azerbaijan announced that they had set the date for the national final in early December. Today, İçtimai TV has detailed the Azerbaijani national selection for the next Eurovision Song Contest which will be held in Oslo, Norway this year.
According to offical spokesperson they received entries from more than 30 young talented artists and they have chosen eight performers to compete in the semifinal:
•    Milk & Kisses
•    Azad
•    Safura
•    Next 
•    Sabina
•    Aynur İsgenderli
•    Seyran
•    RG
The semifinal will take place on February 2 and Aysel, Alexander Rybak and Ruslana will guest to support those young talents of Azerbaijan. The final fixture of the Azerbaijani National Selection will be announced soon.
Azerbaijan's ITV officially joined the EBU in 2008 and participated in the Eurovision Song Contest 2008 for the first time when they placed 8th with Elnur & Samir's Day After Day. Just a year later, they finished 3rd with Aysel & Arash's Always at the 2009 contest.
For more information about Azerbaijani National Final stay with EuroVisionary.com.