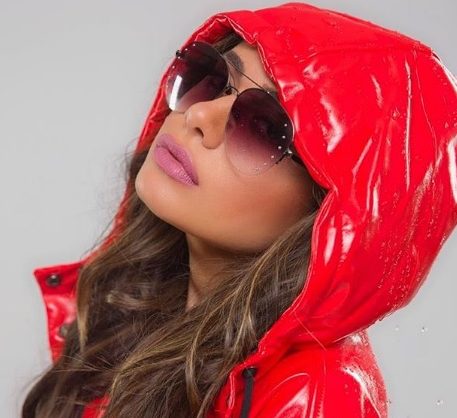 Azeri public broadcaster Ictimai TV has opened the submission window for the entry that Samira Efendi will perform in this year's Eurovision Song Contest. The window will close again on January 19th.
The news about Azerbaijan's national selection was shared yesterday evening via Ictimai TV's Twitter account.
Maybe you are the author of the song that will represent Azerbaijan on Eurovision stage in 2021? We are waiting for the song via [email protected] until January 19th. Make sure that Samira Efendi will perform it magnificently. Let the whole world hear your song.
Last year, 29-year-old Samira Efendi was internally selected to represent her country with the song Cleopatra, but as the Eurovision Song Contest 2020 was cancelled due to COVID-19 pandemic, she missed the opportunity to shine on the Eurovision stage. However, in the end of March last year, the Azeri broadcaster confirmed that she will get another chance to represent the country in 2021.
Samira Efendiyeva, who originally is from Baku, has previously tried to represent her country in the Eurovision Song Contest four times. Back in 2019 she was one of the five artists shortlisted by Ictimai TV to compete in Tel Aviv, but lost to Chingiz.
In 2015, she took part in the first season of The Voice of Azerbaijan, where she came third. In 2019 Samira represented her country at The Voice of Nur-Sultan in Kazakhstan.
Azerbaijan in the Eurovision Song Contest
Azerbaijan made its debut in the Eurovision Song Contest back in 2008 in Belgrade. The country won the contest in 2011 with the song Running Scared performed by Ell and Niki. Azerbaijan achieved five consecutive top-five results in Eurovision between 2009-2013.
In 2018 the country failed to advance from the semi-final for the first and only time. Azerbaijan is therefore still one of the most successful Eurovision countries.
While waiting for her 2021 entry, you can remind yourself of the song Cleopatra which Samira Efendi was supposed to represent Azerbaijan with last year.