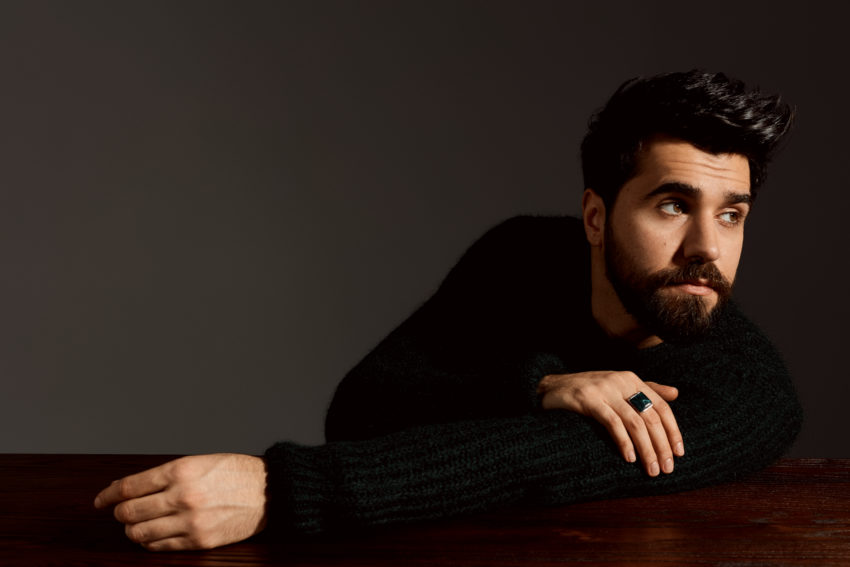 27 year old Chingiz will sing the song "Truth" at this year's Eurovision Song Contest. He was internally selected though the songwriter was worried that he didn't fit the song as his style was different.
Last year, Azerbaijan failed to reach the Eurovision Song Contest final for the first time. It came as quite a surprise to many that it was possible for Azerbaijan to miss qualification. This year, the broadcaster chose Chingiz as their representative. He is not unknown to the Azeri population despite having lived quite some time in the US, and actually being born in Russia. His family and him moved to Azerbaijan when he was six years old.
In 2006, he won Pop Idol in Azerbaijan where he also took part in the national selections in 2010 and 2011. In 2016, he appeared in the Ukrainian edition of The Voice, so Chingiz are quite familiar with competitions.
At the Eurovision Song Contest, Chingiz Mustafayev will sing the song Truth. It was selected through more than 350 possibilities. It is written by Bulgarian-Austrian Borislav Milanov.
Initially, I was a little nervous about how Chingiz would perform the song, since he comes from a different musical background. But meeting him totally changed my mind. He's so passionate about music and his own culture. We even added some unique elements of traditional Azerbaijani music, which worked brilliantly to make the song an authentic fusion of Azerbaijan and the West.

Songwriter Borislav Milanov
Azerbaijan at the Eurovision Song Contest
11 appearances, 10 finals and five times in Top 5. The numbers speak for itself. Azerbaijan is one of the most successful countries at the Eurovision Song Contest.
They won the contest in their only 4th participation in 2011 with Running Scared and in their first six years of taking part, they never finished outside top 10.
In recent years, things have become more difficult for Azerbaijan starting in 2014 where Dilara Kazimova finished as 22nd. Last year, the country lost their perfect strike failing to qualify for the final for the first time.
For this year's contest, Azerbaijan has been drawn into the second half of the second semi-final.
Lyrics for Truth
In the press release we can read that "Truth is about a dishonest, toxic relationship. The song explores the story of one partner who betrays the other, leaving them with a difficult choice: accept deceit or break free from false illusions".
I'm in the mirror
So freaking bitter
But I've gotta get through
I'm gonna get through
Keep it together
Be cool under pressure
Cause she wants to break you
She wants to break you
Drink till I forget
She's on to the next
And when the ghost starts screaming
Right when they resonate
Hear my heart confess
It's been so hard to bear
So shut up about it
shut up about it
It's just to hard to hear
So shut up about it
shut up about it
Oooooo
So shut up
shut up about it
Out of the mirror
It's getting clearer
Then out of the blue
She crashes the room
Gotta remember
She is a killer
With that freaking perfume
Girl, it's too soon
It's been so hard to bear
So shut up about it
shut up about it
It's just to hard to hear
So shut up about it
shut up about it
Oooooo
So shut up
shut up about it
Oooooo
So shut up
shut up about it
I don't need I don't need the truth
I don't need I don't need the truth
It's been so hard to bear
So shut up about it
shut up about it
It's just to hard to hear
So shut up about it
shut up about it
Oooooo
So shut up
shut up about it
Oooooo
So shut up
shut up about it