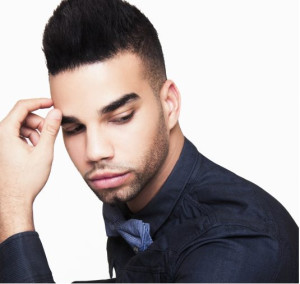 Born to an American father and Hungarian mother in New York on the 28th of January, 1985, András Kállay-Saunders has a foot in both cultures. He has been raised with music since his birth, as his father Fernando Saunders toured the world with major names such as Luciano Pavarotti and Lou Reed.
András' move to Hungary was purely coincidental; while visiting his ailing grandmother, he decided to try his hand at the talent show Megasztár and auditioned for the show. He took the contest by storm and finished fourth in the series, following that he was swiftly snapped up by record label Universal. Since then, he hasn't looked back and decided to relocate to Hungary permanently.
His first two singles Csak Veled and I Love You were instant smash hits. A collaboration with Swedish rapper Rebstar brought him further success, with the single Tonight peaking at number 4 on the charts. 2012 saw a change of scenery for the artist, switching to Swedish record label Today is Vintage. The same year he entered A Dal with the song I Love You finishing fifth and they following year again with My Baby which stormed to the top of charts and finished second in the Hungarian preselection A Dal.
Participant Profile
In the semi final