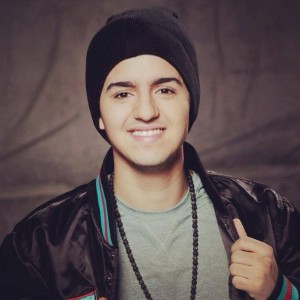 Basim has been a household name in Denmark since 2008 where he participated in X-factor, when he was just 15 years old, and reached the quarterfinal. Few manage to grab their chance like has done, which happened due to talent, hard work and a bit of luck as well. A video from his x-factor participation can be seen below.
He has released two albums, in 2008 and 2009, and have over the years had a good grib on the girls aged 8-15 years old, while the remaining part of the country were discussing his vocal abilities. Training from a good coach has however made him improve so much, that this is no longer a topic in Denmark.
The name in his passport, Anis Basim Moujahid, leaves no doubt that Basim has foreign roots. He is born and raised in Denmark, but of Morrocon origin and he is grown up visiting his parents home country a lot, knowing both cultures.
There are four songwriters on the song. One of them is Basim himself, another one; Lasse Lindorff is a well known name to followers of Dansk Melodi Grand Prix. Lasse participated himself with the song Hoocked On You in 2008. In 2009 he wrote for Sukkerchok and here in 2014 him and Kim Novak-Zorde also wrote Anna David's entry It Hurts.
Participant Profile
In the final