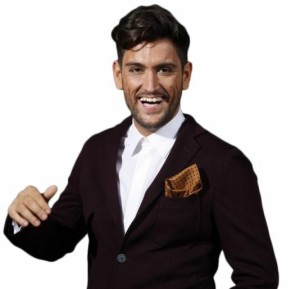 Cezar Florin Ouatu is simply known as Cezar in the music business. He was born in 1980 in Ploieşti, Romania. He is a pop singer and operatic countertenor.  Cezar won the operatic first prize at the Francisco Viñas competition in 2003. He also has performed at many opera theatres around Europe including the Opéra de Lausanne in Switzerland where he played Nireno in Giulio Cesare.
From the age of six Cezar was studying and playing the piano.  He graduated and at piano and choir at Carmen Sylva Art High School in his home town.  Then he progressed and graduated with canto, baroque and operatic music.
Cezar released a pop/opera song in 2012 called Cinema Paradiso.  As well as his Eurovision project with It's My Life, he is also scheduled to record two important duets.  The first with Andrea Bocelli and the second with Angela Gherorghiu. His next single will be written by the famous Greek composer, Vangelis.  Cezar is currently working on his forthcoming pop/opera album.
Participant Profile
In the semi final