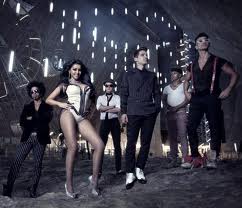 Mandinga was formed in Romania in 2003.  Their original lead singer, Elena Gheorghe left in 2005 and went onto solo success, most notably representing her country in the 2009 Eurovision Song Contest in Moscow with the song Balkan girls.
Mandinga now consists of lead singer Elena Ionescu and she is accompanied by band members Alex, Chupi, Omar, El Niño, Zach and Tony. All of the members are either Romanian or Cuban.
Since 2003, they have released four studio albums, all with a Latino feel. 
Participant Profile
In the final
In the semi final