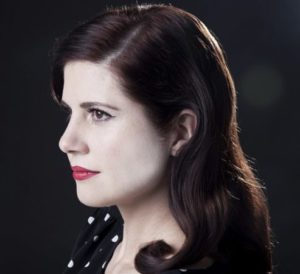 Filipa Sousa was born in Albufeira 27 years ago and she started learning music at the age of 6. From age 12, she began participating in festivals and karaoke contests. She has won several competitions of Fado and she has participated in the Iberian Festival of Young Song in S. Romão – Seia for 3 years in a row.
In 2003, she became part of the Fado group Al-Mouraria and with them she performed in several Portuguese cities and television programs. She became known after her participation in a talent show in 2007 called Operação Triunfo and after that her musical career started. Before winning the 2012 Festival Da Canção she worked singing all kind of musical styles, from rock to Fado, accompanied by live musicians.
The songwriters are both well-established names. Carlos Coelho and Andrej Babic composed the 2008 Portuguese Eurovision Song Contest entry Senhora Do Mar performed by Vânia Fernandes. In addition, the Croatian Andrej Babic has been at the Eurovision Song Contest four times before for three other countries as the author of songs like the 2003 Croatian entry Više Nisam Tvoja, Call Me for Bosnia and Herzegovina in 2005 or Cvet z juga and Love Symphony for Slovenia in 2007 and 2009 respectively.
Participant Profile
In the semi final