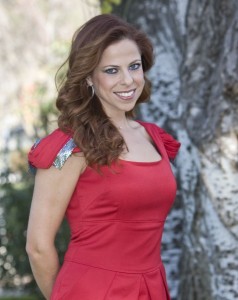 Pilar Sánchez, the real name of Pastora Soler, was born 34 years ago in Seville. She is one of the best female vocals on the Spanish music scene and is well-known for her copla and flamenco style music, but she also combines this with pop.
Her career started seventeen years ago and she has released ten albums. The first one, which was copla-inspired was released back in 1994. Since then she has been awarded several times with platinum and gold certifications for the sales of her music including the Best Copla Album at the Spanish Music Awards in 2010 for a live album that celebrates her 15 years of career. That album was also nominated for the 2011 Latin Grammy Award and her successful tours have taken her to Egypt, Latin America and the USA.
Her 2012 Eurovision Song Contest entry is composed by well known Swedish Eurovision songwriters Thomas G:son, Antonio Sánchez- Ohlsson and Erik Bernholm who are a classic of Spanish selections. Thomas G:son has participated in more than 50 national selections around Europe and been at the Eurovision Song Contest five times before for four countries: twice for Sweden (2001 and 2006) and once for Norway (2007), Denmark (2010) and Spain (2007). In 2012, he will experience the peculiar situation of having two of his songs competing in Baku. Besides Quédate Conmigo he has also written this year's Swedish entry Euphoria.
Participant Profile
In the final