Liam Reilly
Born in 1955, Liam Reilly was 25 years old when him and the rest of the Irish rock band Bagatelle released their debut album. Reilly had received an offer to go solo, but had decided to stick with the band. Aside from one hit in Uruguay, Bagatelle remained popular in Ireland, but pretty much unknown outside the borders.
In 1985, Liam Reilly did pursue a solo career in relation to moving to Georgia, US in the mid 1980's. Songs like Savannah Serenade and Georgia On My Mind is from this period. Both – and his 1990 Irish Eurovision entry Somewhere In Europe, which finished second, are featured on the album Throwing Caution To The Wind.
Being in the US, Liam Reilly never forgot Ireland or the band members in Bagatelle, who he would later reform with.
Somewhere In Europe was Reilly's second attempt to reach the Eurovision Song Contest. In 1988, he nearly made it coming second in the Irish national final with the song Lifeline. The year after his Eurovision participation, he would return – as a songwriter to Kim Jackson's Could It Be That I'm in Love.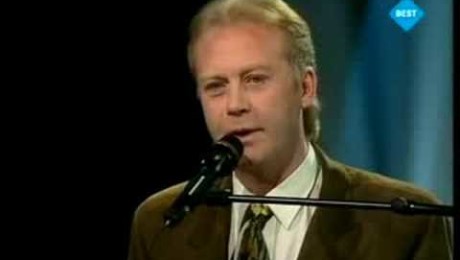 Liam Reilly was close to winning, but came second in the 1990 Eurovision Song Contest. This is the preview performance. Read more