Drawing of Kateryna Pavlenko, A_Go – Ukraine 2020
Go_A (Kateryna Pavlenko) - Solovey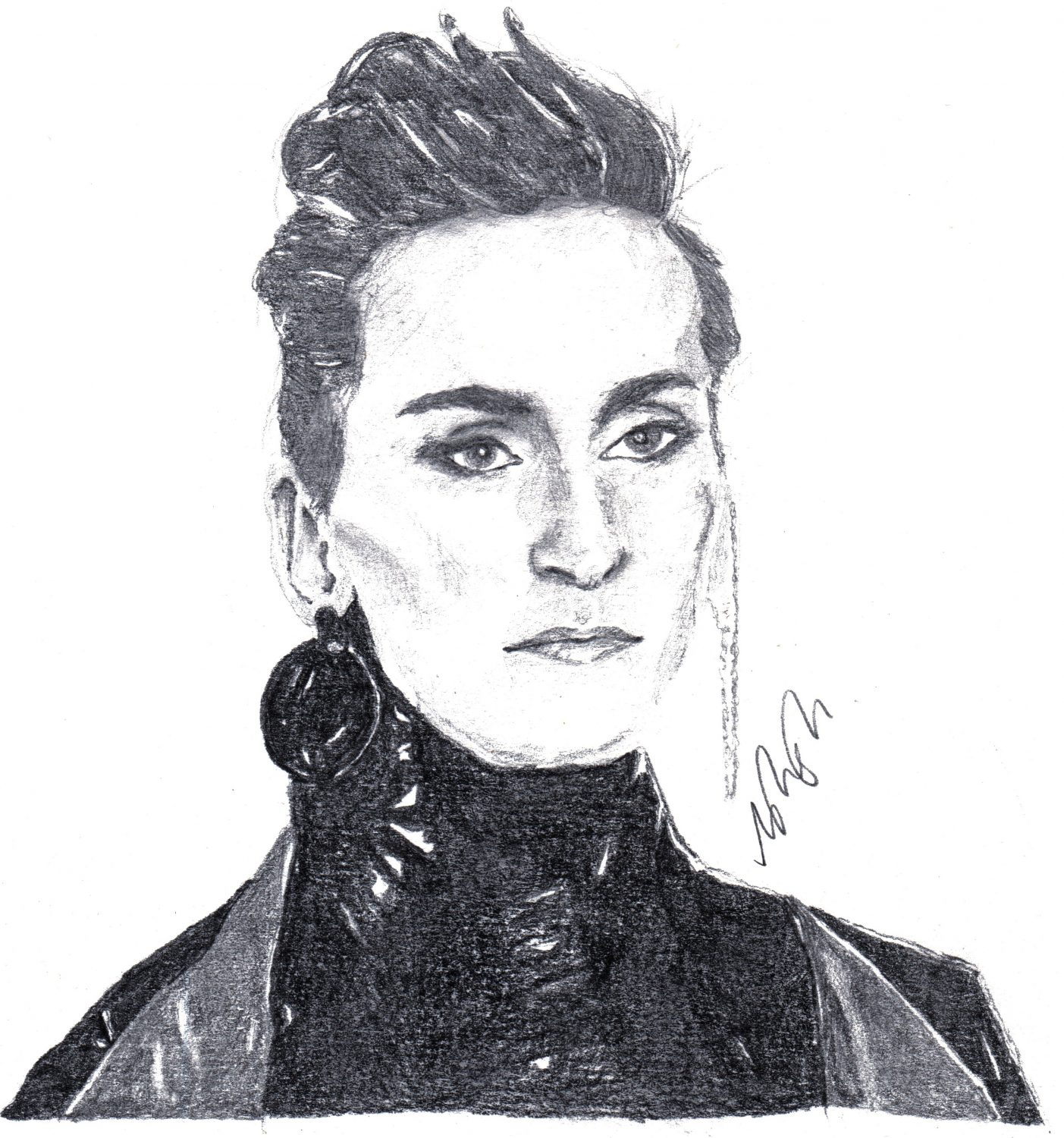 A stencil drawing of Go_A singer Kateryna Pavlenko.
The band were to represent Ukraine at the 2020 Eurovision Song Contest with the song Solovey. They won the national selection Vidbir on the 22nd of February 2020.
After the cancellation of the 2020 contest, the national broadcaster announced that this band will represent Ukraine at the 2021 Eurovision Song Contest.
Do you like these drawings? If you follow EuroVisionary on Facebook, we will update you when we add more drawings.

© No use without permission. The pictured artist has permission with mention and link to EuroVisionary. Sharing of links is allowed.